Home
> About Us | About the company
About the company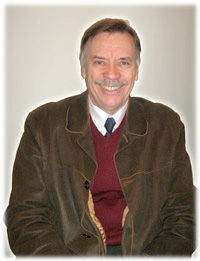 IBSG company (Independent Business Scientific Group) was founded in 1991 by a group of the scientists of the Ioffe Physical-Technical Institute of Russian Academy of Sciences. General Director of IBSG is Professor, Dr. Sci. Yury P. Yakovlev.
Over twenty years work in domestic and export markets IBSG has became one of the leading development contractors and producers of optoelectronic devices for mid-Infrared spectral range. The company exports products to more than 15 countries including France, Holland, Poland, USA, Canada, Japan and others. Today the company provides full technological cycle of optoelectronic devices manufacture including heterostructure growth by Liquid Phase Epitaxy (LPE) and Metalorganic Chemical Vapour Deposition (MOCVD), photolithography, assembling and testing.
IBSG company manufactures and offers LEDs, lasers and PDs for the mid-infrared spectral range (1600 - 5000 nm), as well as electronics (LED drivers and PD amplifiers).
Main advantages of IBSG Company:
- Twenty years in domestic and export markets.
- Qualified personnel the field of mid-Infrared IR optoelectronic devices.
- Joint research with the Laboratory of Infrared Optoelectronics of Ioffe Physical-Technical Institute.
- More than 50 certificates of authorship and patents.
- Full technological cycle for production of IR LEDs, lasers and photodiodes.
- Manufacturing the electronics for IR LEDs, lasers and photodiodes.
- Non-standard solutions and individual approach to each customer.